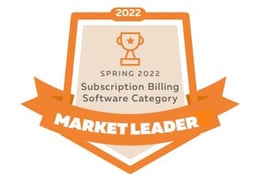 cleverbridge was distinguished as a Market Leader in the Spring 2022 Subscription Billing Software Customer Success Report by FeaturedCustomers.com.
Market Leaders are categorized as vendors with a substantial customer base and market share. Companies awarded Market Leaders have the highest ratio of customer reference content, content quality score, and social media presence relative to company size.
The Customer Success Report, published March 1, offers software and SaaS vendors clear insight on which subscription billing provider would work best for their business according to real customer references.
The Customer Success Report is based on more than 1,900 pieces of verified customer reference content. A vendor's overall customer success score is reached via a weighted average of their content, market presence, and company scores.
You can find the full press release here: The Top Subscription Billing Software Vendors According to the FeaturedCustomers Spring 2022 Customer Success Report Rankings