Welcome to the final installment in our Going Global series where we've been illustrating the opportunities and highlighting potential challenges of payments in regions we're active in across the globe. In case you've missed previous installments of this blog series, there are blogs about the Latin American, Asian Pacific, and European regions.
To wrap up the series, we're moving from EMEA to North America, focusing specifically on the United States. Throughout this series, we've highlighted B2B as a growth opportunity, particularly when it comes to digital or eCommerce payments. According to McKinsey & Company, 65 percent of B2B organizations offer eCommerce options to fully complete a transaction online, up 12 percent from 2021. In addition to the large number of B2B organizations that offer eCommerce options, McKinsey & Company also found that eCommerce revenue made up 18 percent of all revenue, equal to in-person revenue. The same report found, that "more than 80 percent say they hold their eCommerce channel to the same or higher standard as other channels."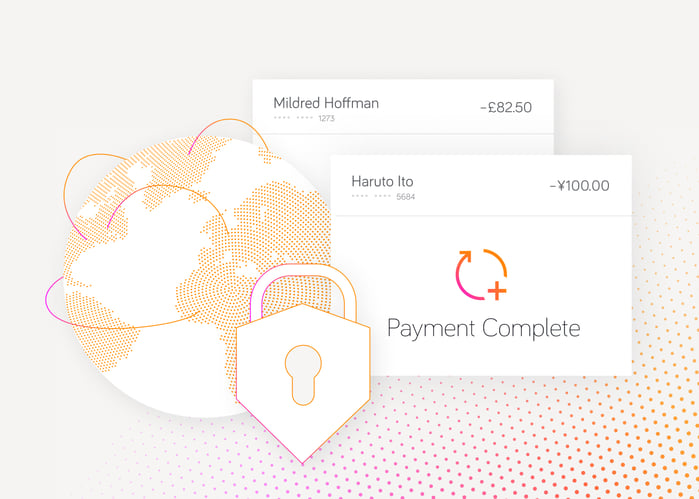 So, it's apparent that rich digital payment options are necessary in today's B2B world, but incorporating such options is not an easy task. As a global eCommerce provider, we support our clients in growing their business across the globe by leveraging proprietary technology and deep expertise to seamlessly adopt and integrate a digital payment solution that provides a localized rich digital experience while successfully navigating the various unique needs of each region.
The companies that capitalize on the opportunities discussed in this series while successfully navigating the challenges will forge success today, tomorrow, and the day after. Without further ado, let's take a look at North America, and then specifically the United States.
North America
According to Statista, B2B sales in North America are expected to be more than $4.6 billion by 2025. Forrester predicts B2B eCommerce sales to double compared to offline and electronic data interchange (EDI) sales over the next five years. Additionally, Forrester predicts the US B2B market will reach $3 trillion by 2027, making it a great market to tap into for growth.
United States
For the US, your success will come from accepting that now is the time to begin digitizing your payment and sales processes. At the end of 2021, B2B eCommerce reached $1.7 trillion, representing 16% of total B2B sales in the US. However, Forrester forecasts that by 2027, US B2B eCommerce will reach $3 trillion and account for 24% of total US B2B sales. Furthermore, By 2025, Gartner predicts that 80% of B2B sales interactions between buyers and suppliers will occur in digital channels. 
The writing is on the wall, B2B payments are moving to digital.
B2B & Digital Adoption
Adoption of digital payments empowers B2B organizations to provide automated payments and a better customer experience during the checkout process while reducing days sales outstanding (DSO) and increasing received payments for your business. Additionally, the right B2B digital payment provider empowers organizations to fully automate renewals, as well as cross-sell and up-sell opportunities. McKinsey & Company reports that companies that found ways to truly automate their renewal process experienced an 81 percent renewal rate compared to 59 percent for companies that have not fully automated their renewal process. This results in greater customer retention and ultimately an increased CLV.
Renewal Automation
The McKinsey & Company report demonstrates the benefit of fully automating renewal processes, but let's dig into a different aspect of renewal automation. To start, a quarter of credit cards expire every year making a robust digital payments solution critical in keeping credit card information updated to avoid a negative customer experience, reduced NRR, and late renewals. Additionally, a robust digital payment solution supports renewal automation and subscription management, including mid-subscription changes and additions. McKinsey & Company found a correlation between higher growth companies and offering an amount of flexibility during a subscription term. Lastly, automating the renewal process empowers customers to complete their renewal on their terms and ensures they have a positive experience. Forrester supports the importance of positive customer experiences, reporting that they drive revenue growth and deepen customer trust.
Cleverbridge solutions are powered by AI and machine learning that do the heavy lifting to simplify your payments and renewal processes. This gives you the freedom to prioritize nuanced complex deals, new business, and deepen customer relationships. Allowing you to focus on what ultimately matters most: your customers and growing your revenue.
Conclusion
For the final installment of the Going Global series, we've shared how adopting digital payment technology improves your payment and renewal processes and simplifies expansion into the North American market. Cleverbridge is focused on supporting our partner's needs for global growth and customer success. Are you ready to begin expanding your growth into North America and the US?