Market expansion is exciting but it's a challenge to maintain your growth while overcoming the necessary hurdles to selling globally. For us here at cleverbridge this is a challenge we support our clients in overcoming everyday as they navigate the complex topics of localization, checkout processes and international tax and compliance. In our Going Global series we're going to illustrate the opportunities and highlight potential pitfalls and then show you the best practices for success so you can focus on what matters most: Your product and business.
Honestly, with everything on your plate how can you remember that withholding tax is a crucial step to doing business in Brazil or Kombini is the go-to payment method in Japan? Well, we do. As a global eCommerce provider, we support our clients in growing their business across the globe by leveraging our technologies and expertise to do the heavy lifting.
The companies that overcome these hurdles will forge success tomorrow and the day after. In the first part of this series, we're looking at LATAM and then zooming in on Brazil.


LATAM
An emerging market that's demonstrating rapid online payment growth is LATAM. The region's explosive growth is supported by high internet usage along with an expansion of widespread consumer mobile access. Consumers have taken that access and will generate 75 billion US by the end of 2022, which is triple the amount in 2019. That expansion has launched the developing trend of local payment methods.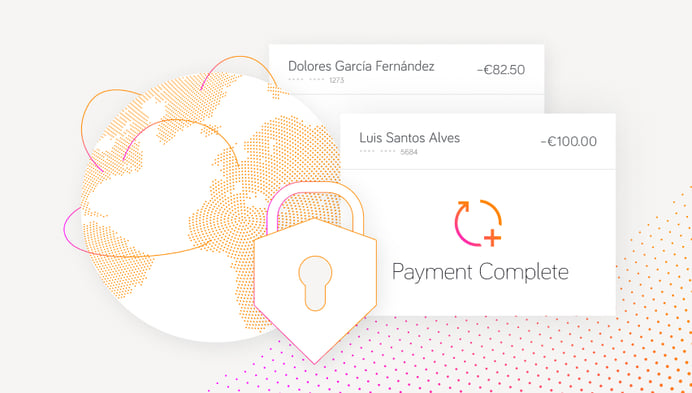 Mobile Brazil
Zooming in on Brazil, your success in Brazil is dependent on access to those local payment methods. Brazil produces 30% of LATAM online sales. According to Statista, those online sales were powered by mobile commerce. M-commerce sales amounted to 23 billion U.S. dollars in Brazil throughout 2021. Those numbers are expected to increase by 126 percent by 2025. Now is the time to capitalize on those gains.


Local Payment Methods
Entering the Brazilian market can be a profitable option for business in the B2B space. With the B2B digital market size exceeding 600 billion, E-Consulting shows there is a large potential for growth. However, it isn't straightforward for businesses to enter the Brazilian market in the B2B space. So, there are two things you need to be aware of before entering Brazil.
The first thing is the local payment methods. Consumers in Brazil have high card use but prefer to pay in installments. This means ensuring your payment methods are current to support consumer payment preferences. This is supported from data by McKinsey as B2B buyers crave a personalized buying experience.

Here at cleverbridge we've recognized this trend and have developed the payment methods you want. We've recently added additional services to them. Specifically, by adding Pix in Brazil, cleverbridge is meeting those customer payment methods since both are add-ons to existing payment suites, such as Boleto Flash.
Click here
to read more about our local payment services.
Tax Compliance
The second thing to be aware of for gaining access to the Brazilian market is overcoming its complex tax and compliance hurdles. A major hurdle for most international selling services is the requirement of having a local tax entity presence. Navigating the complexities required to develop that presence is what we handle so you don't have to. Our extensive experience with tax and regulatory compliance comes as part of our payment methods packaging. Because tax is complex, we make sure you benefit from a seamless and fully compliant international selling experience.
For the first part of our Going Global series, we've shared how the topics of localization, checkout processes along with international tax and compliance can be difficult to navigate for business growth into the LATAM, specifically Brazilian, markets. In the next part of our Going Global series we're going to look at the APAC market. As you've noticed we're focused on supporting businesses as they face those challenging topics. We're the partner you need for global growth and customer success. Are you ready to begin expanding your growth into LATAM and Brazil? Then click below to begin your global growth.