As our inaugural Development Week draws to a close, we want to take a moment to pause and reflect on the incredible last five days of growth, learning, and, yes you guessed it - development.
At the heart of our company's purpose, "The Freedom to Grow," lies a commitment to empowering our clients and employees' growth. This philosophy resonated throughout the agenda for the week, allowing each employee to curate their own unique experience based on what they believed would be most beneficial for their personal growth and professional advancement.
Over the course of the week, there were a total of 23 enlightening sessions hosted by internal and external speakers. These carefully curated sessions were designed to sharpen our technical acumen, refine our interpersonal skills, and cultivate essential business skills - equipping our employees with the tools needed to thrive in the modern business world. Employees were also encouraged to dedicate time to their own learning and reflection.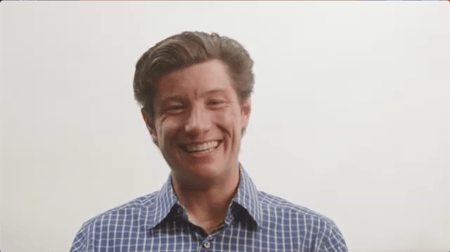 Two-time Olympic medalist Alex Ferreira inspiring the Cleverbridge team this week.
Highlights of the week include sessions hosted by our Data Team on the future of AI and its impact on our business, an inspirational speaking session by two-time Olympic medalist Alex Ferreira, several hackathons focused on the latest tech trends, and a session focused on building resilience in the workplace. The positive feedback we received from participants highlighted the immense value gained from these sessions.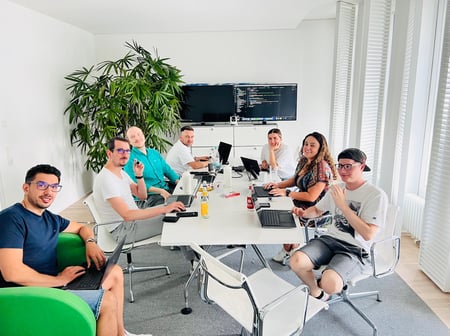 Technical teams during our generative AI hackathon this week.
The excitement and engagement from our employees over the week confirm the decision by the leadership team to invest continuously in our workforce and establish a culture of continuous learning.
The planning has already begun for next year, and we received several suggestions for additional sessions, formats, and events, which we look forward to incorporating in 2024.
For now, we look forward to implementing the lessons of this Development Week, building on the positive momentum, and continuing to grow both as a company and as individuals. If you are interested in joining a winning team, feel free to browse our careers page or drop us a line at recruiting@cleverbridge.com.
Thank you for joining us on this journey this week.