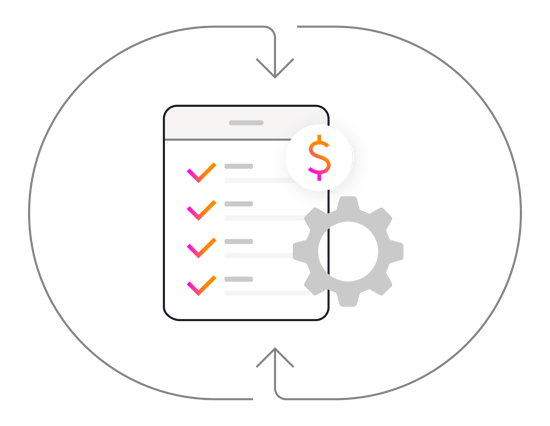 Our approach to conversion rate optimization for digital products
We measure the key performance indicators most important to your business, including:

Conversion Rate
Utilize a state-of-the-art user experience that increases conversion rates globally.

Average Order Value
Identify the best upsell opportunities for your portfolio by testing various recommendations and promotions.

Earnings Per Visitor
Maximize your online traffic and increase the lifetime value of your customers.

Customer Retention Rate
Testing different cancellation surveys and customer retention promotions to reduce voluntary churn.

Customer Satisfaction
Sending surveys and solutions to eliminate any obstacles in the user experience.

Continuous Analysis
Using analytic tools to gain insights into user behavior and then testing new ideas through business optimization.

Collaboration
Creating a true partnership through our engagement model – beyond just the checkout cart.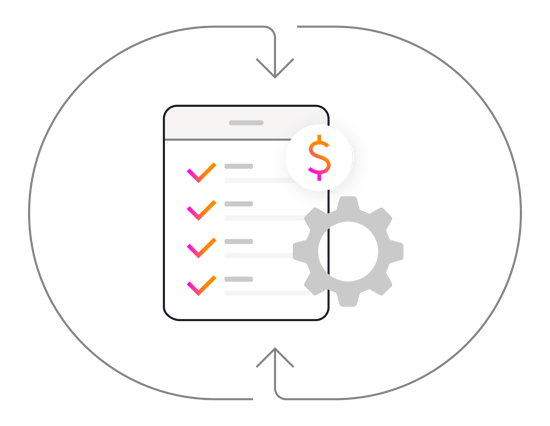 Our process for eCommerce conversion rate optimization
We use our in-house business intelligence tool to do an in-depth analysis and unlock data-driven opportunities.
User Engagement
We use session recordings to observe the behavior of each individual customer and follow their customer journey on your website.

Heatmaps
See where users click and hover

Collect Feedback
Streamline customer communication with exit intent and cancelation surveys
Hypothesis & Prioritization
Quarterly planning based on priority backed by comprehensive status updates and total ownership over execution.
We use our in-house multi-variant testing tool to:
Effortlessly run tests
Access fully integrated reporting metrics
Split traffic insights by country, language, and device
Establish various traffic routing
Find champion
We send regular updates of all running tests, including the following KPIs:
Visits, Total Order Numbers, Conversion Rate
Conversion Rate Uplift, Confidence Level, Revenue per Variation
Revenue per Variation Uplift, Earnings per Visitor
Test in Cycles & Reiterate
The key to successful CRO testing cycles is to use data-driven insights to inform decisions and continuously refine the testing process. We systematically test changes to a website or landing page to identify the most effective elements for increasing conversions. The testing process involves creating variations of the page or website, such as changing the layout, copy, or images, and then tracking the performance of each variation to determine which one results in the highest conversion rate and improve your bottom line.
eCommerce conversion rate optimization services throughout the customer lifecycle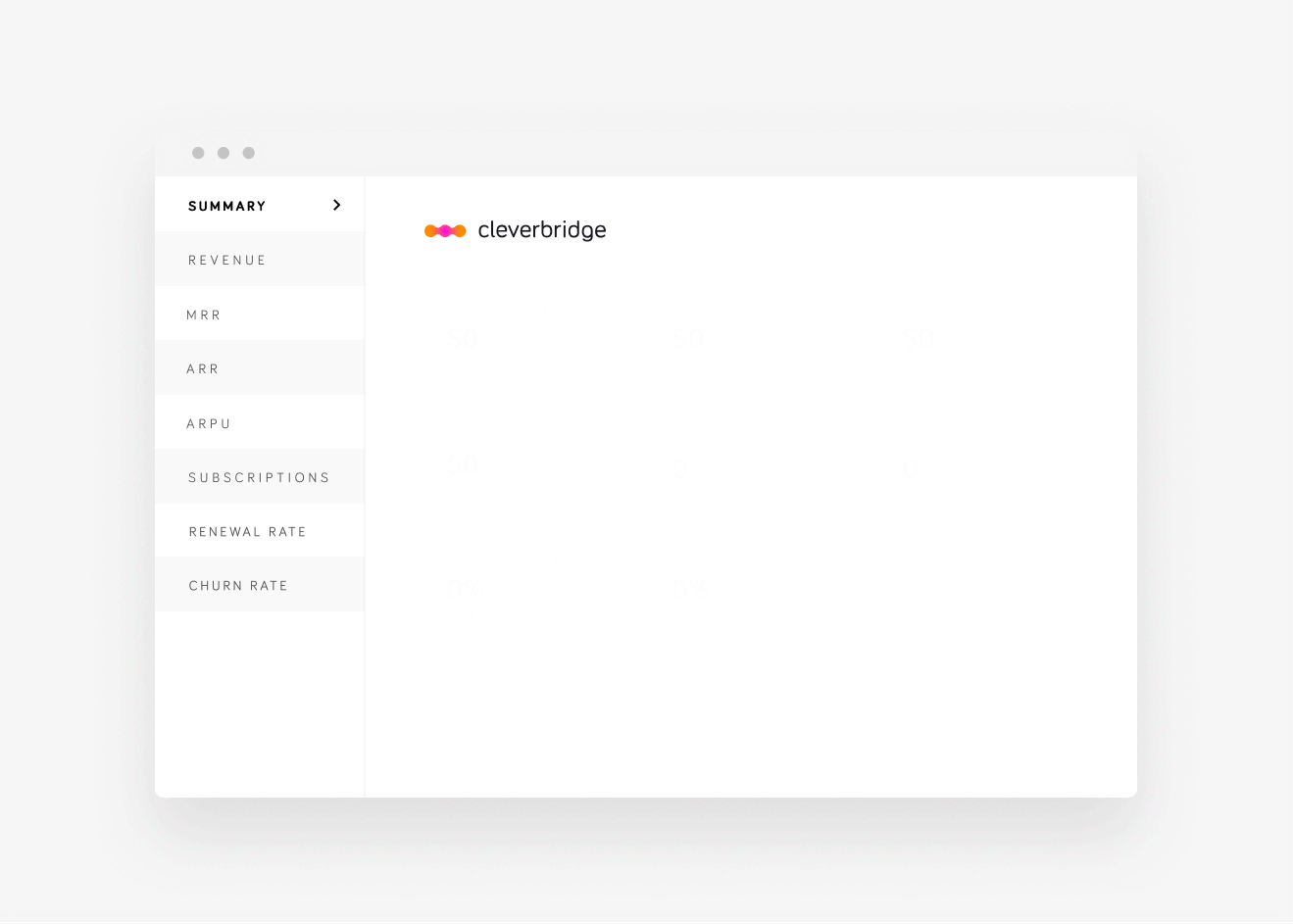 Acquire
Increase conversion rates & gain more customers with Express Checkout.


Wallet Payment Options
The global wallet payment market size will set a record of $6.7 trillion by 2023. With a share of Europe at $1 trillion.
Digital/mobile wallets set to be the online payment method of choice by 2023 with 52 percent market share.
Authority Badges & Social Proof
Add external reviews from authority sites to your webpage or checkout to prove your trustworthiness.

Value Bar
Highlight the benefits briefly right before the purchase to reassure the customer is making a good choice.

Incentive Text
The incentive text reaffirms that the customer is on the right track and made the right decision by highlighting the customer benefit.

In-App Purchase
Capture the customer while they are using the application. Direct purchase channel within the application without the need to open to a browser. Shorter and more intuitive user flows provide the best change to convert trial users.
Cart Abandonment

Wait Don't Leave Layer - Cart Abandonment Solution - Phase 1
People tend to hesitate with their buying decision
Offering a discount in a WDL layer motivates them to finish their purchase
Email Campaigns - Cart Abandonment Solution - Phase 2
Targeting non-purchasing users
Worldwide available (Europe Consent Form)
Tracked through Performance Marketing Platform
Emails sent through the Cleverbridge ESP
Email designs & content together with client

Trial Experience
Compliant trial checkout experience.

Payment information is stored and the customer is automatically billed after 7, 14 or 30 days.



Credit Card Pre-Authorization to reduce fraud

B2B Checkout
Net pricing
Quote process
Company address
Automated tax id validation
and exemption process
Optional billing/licensee addresses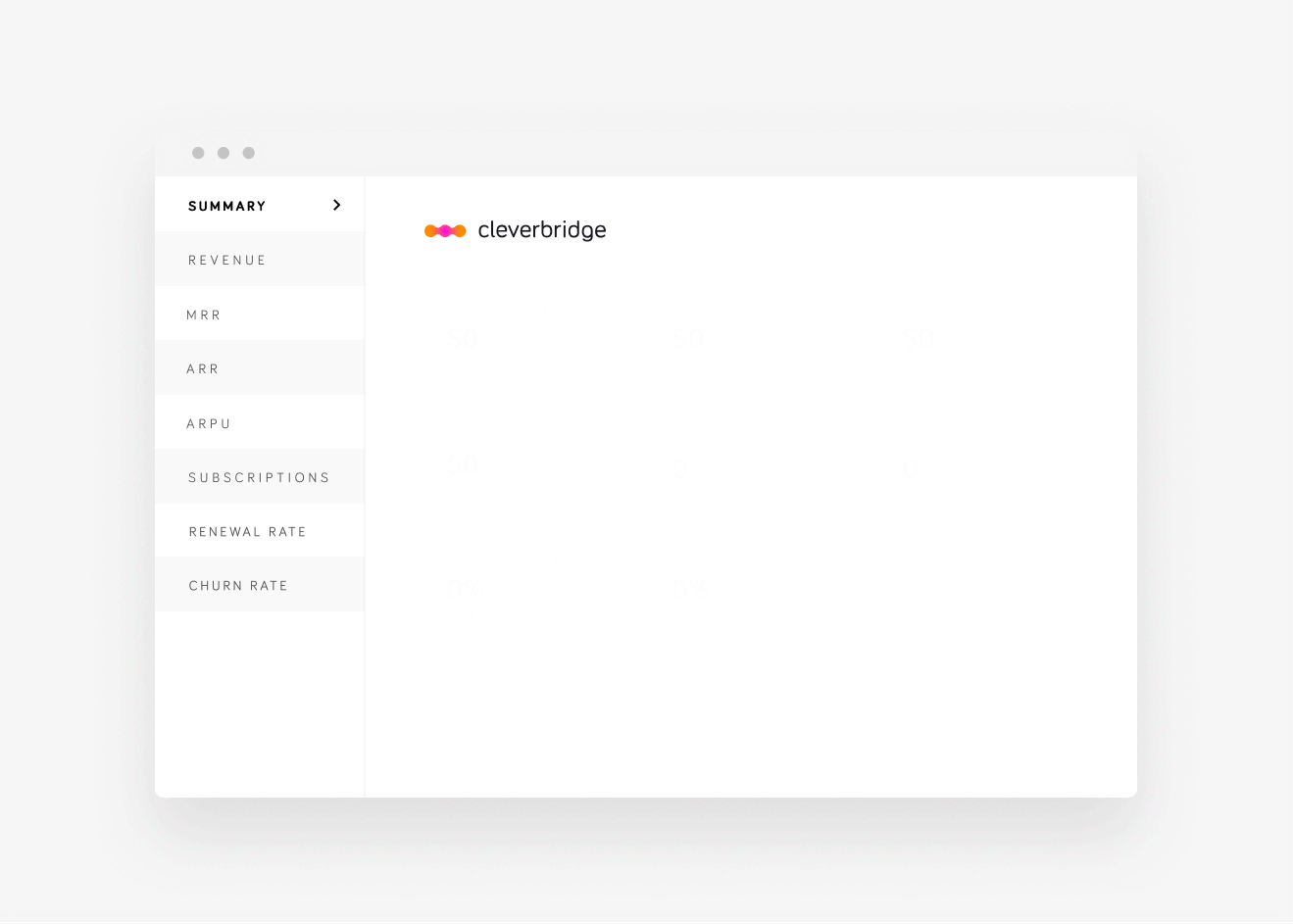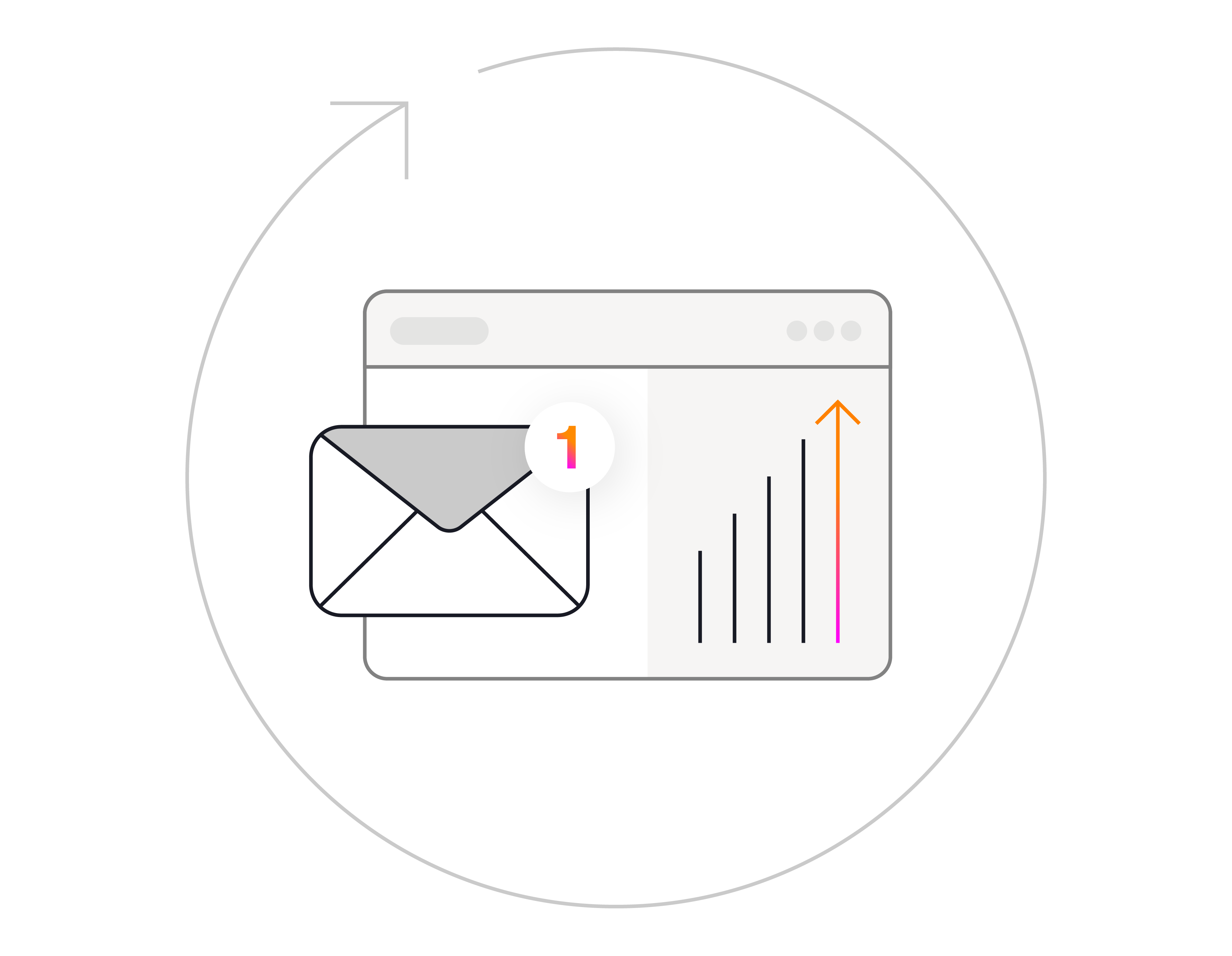 Retain
Reduce your voluntary churn rates to maximize recurring revenue.
Cancellation Survey
Flexible survey solution
Capture live market feedback and valuable insights
Improve your product
Customers can still cancel at any time
Get your product team closer to the market
Align your product and marketing strategy long term
Reduce churn rate and increase CLV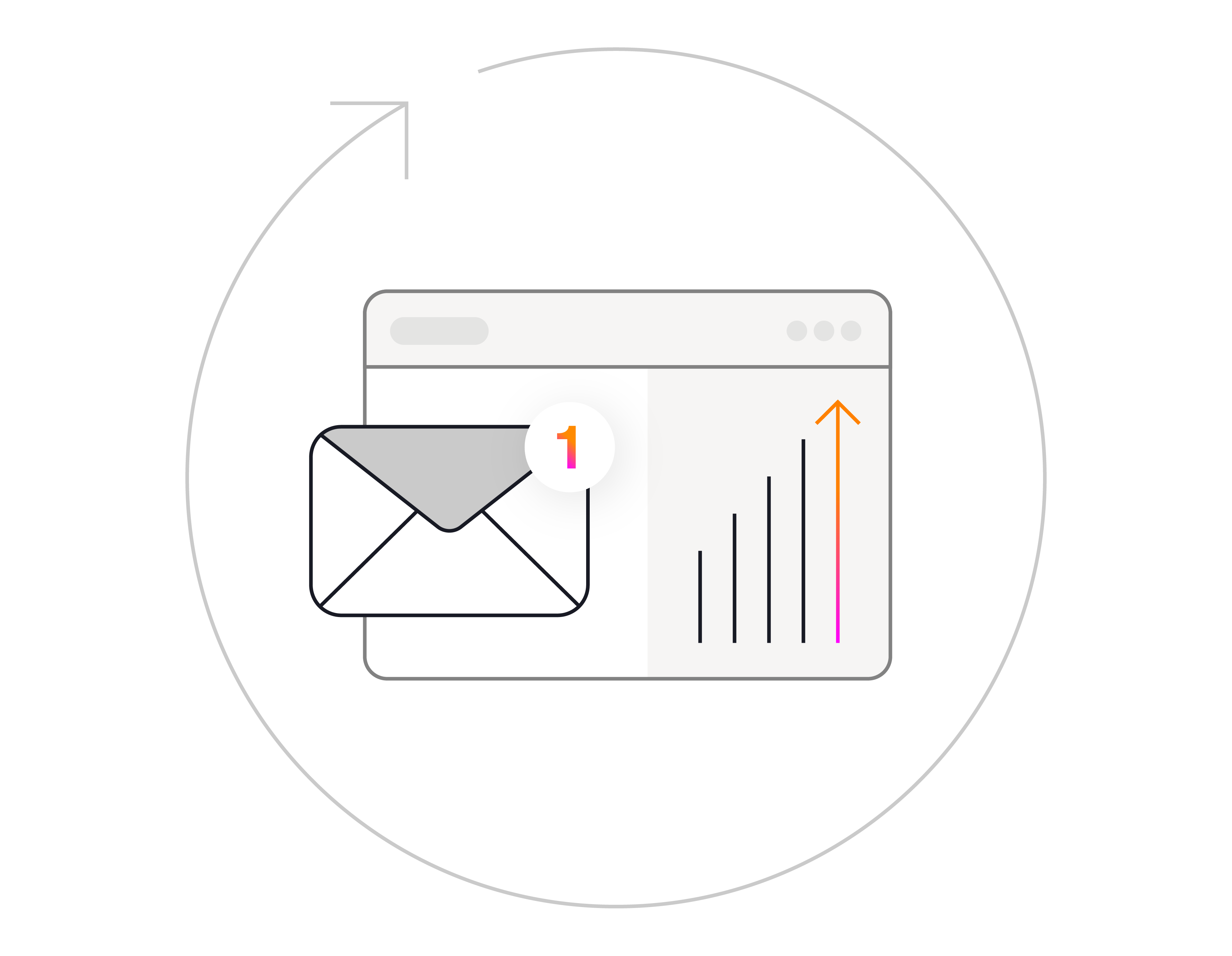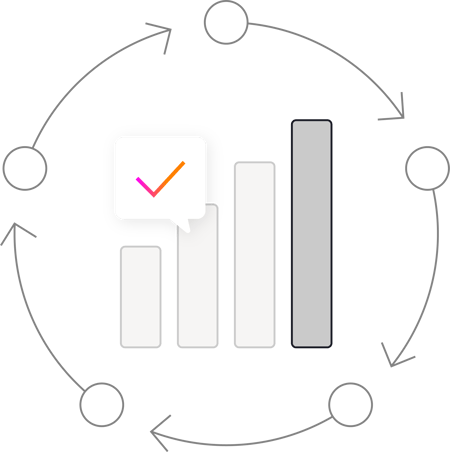 Grow
Optimize for higher average order value.

Upsells
Upsells tend to work much better than cross-sells since the customer is already committed to the product.
Upsell to more devices, to a longer subscription period, to more cloud storage, etc.

Plan Selector
Offer the user a transparent way to compare plans and billing options to increase the average customer lifetime cycle and order value

Product Selector
Help customers compare product versions by highlighting included features and functionality.

Post Purchase Offers
After the purchase is a great opportunity to cross-sell the customer additional products.
Increases AOV and cannot hurt conversion rate since the purchase is completed.
Easy customer flow – customer clicks on "add" and gets redirected to the checkout.