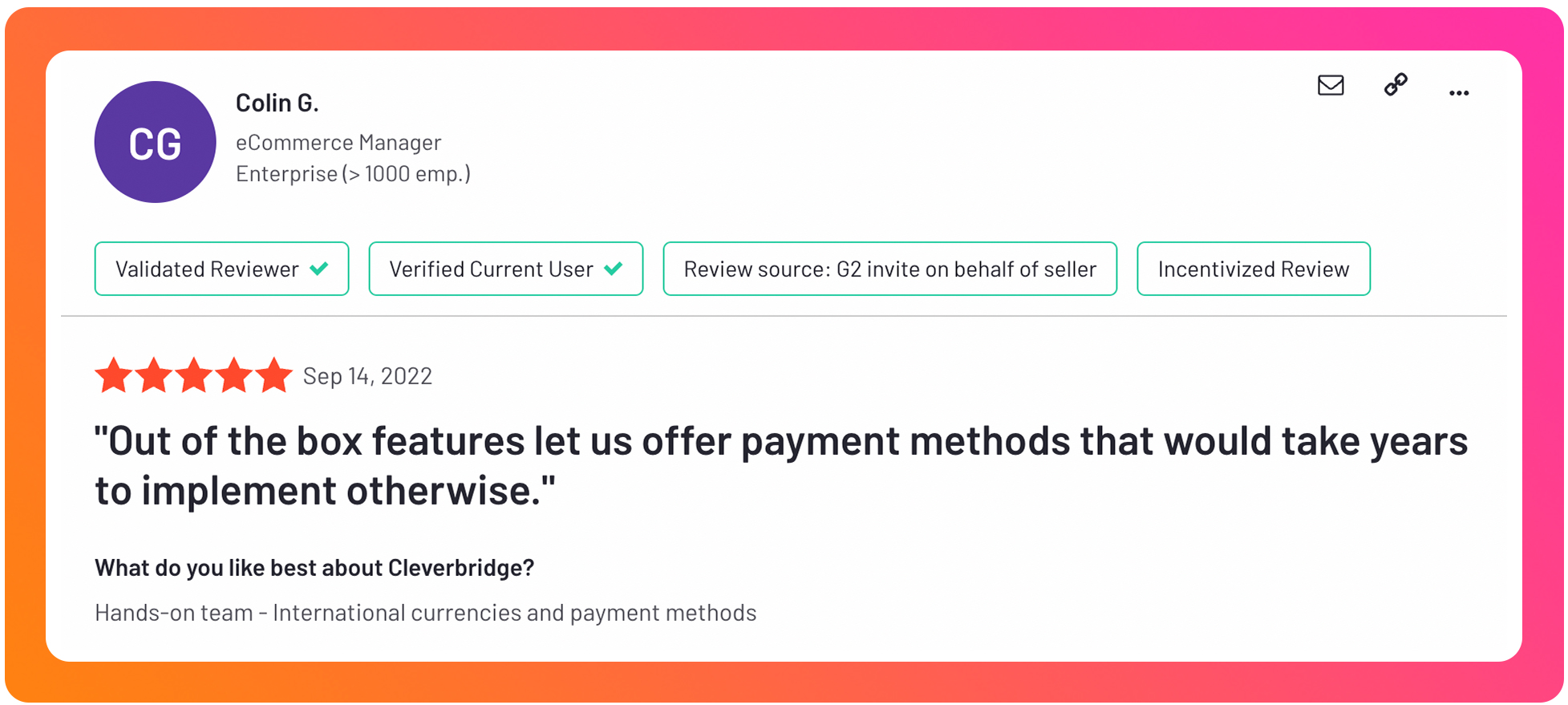 Best-in-class payment acceptance rates
​Cleverbridge Commerce Platform comes with an easy-to-use fully integrated payment solution including more than 55 payment options and 59 different currencies. Backed by strict PCI DSS compliance, 3D Secure authentication protocol, and PSD2 Strong Customer Authentication (PSD2), you get secure payment processing, fraud protection, and compliance with your eCommerce platform.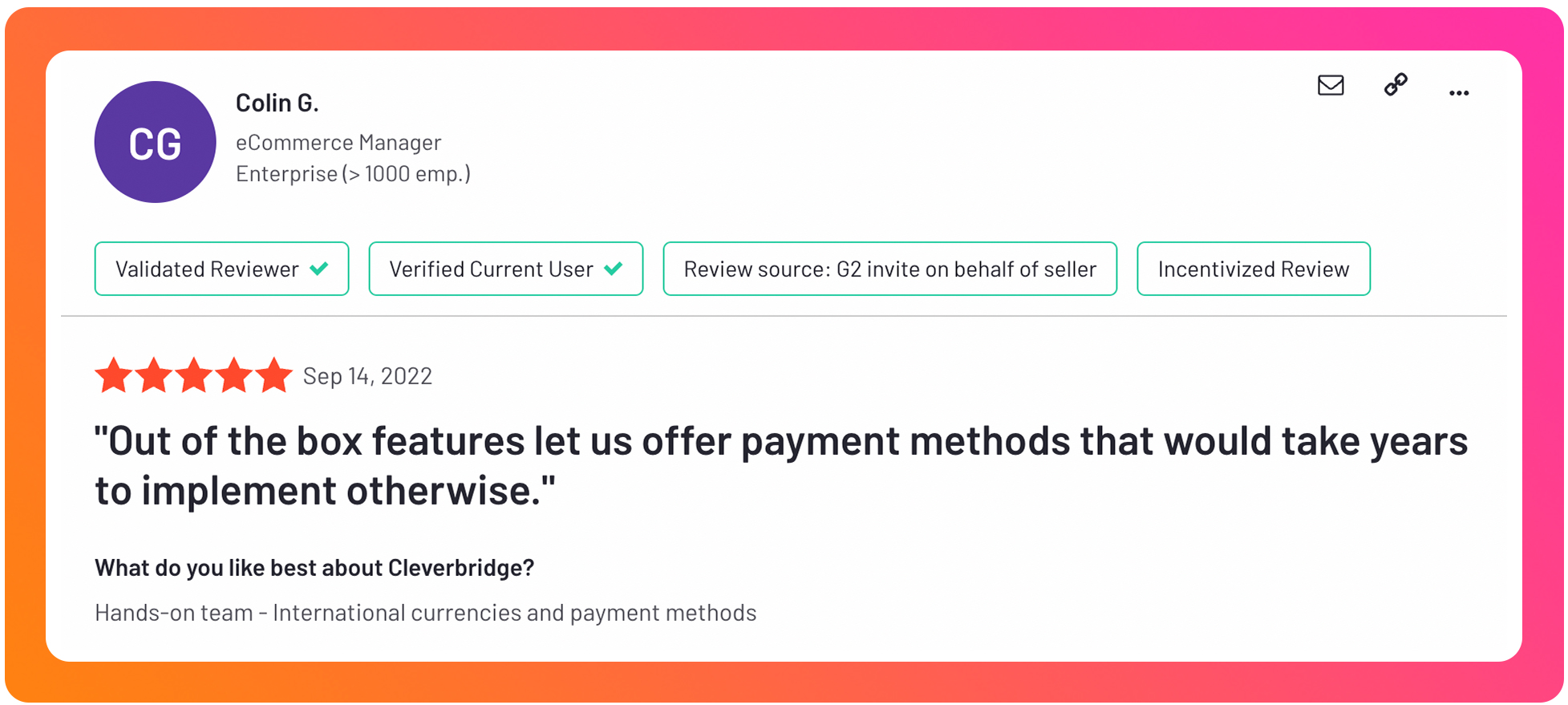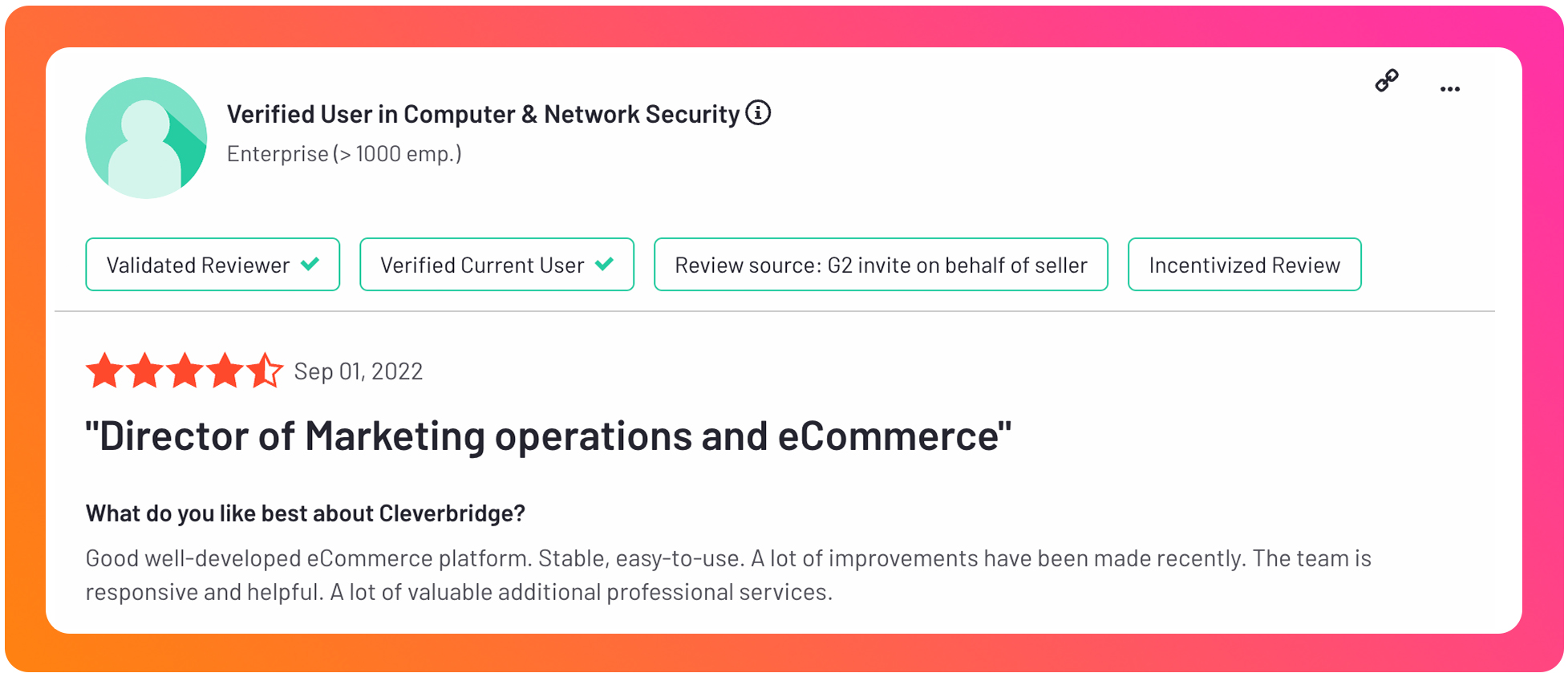 Effortlessly Improve Customer Retention
The Cleverbridge CLV Growth Engine empowers customer success teams to better support and maximize the value of their customers with no additional headcount.
We do so by orchestrating user engagement, renewals, and upsells from initial outreach through to payment collection, fulfillment, compliance and taxation coupled to automated administrative updates powered by robust AI, allowing us to extend our automation to your back office. This allows us to minimize administrative tasks for your teams, while reducing churn and driving cost efficiencies.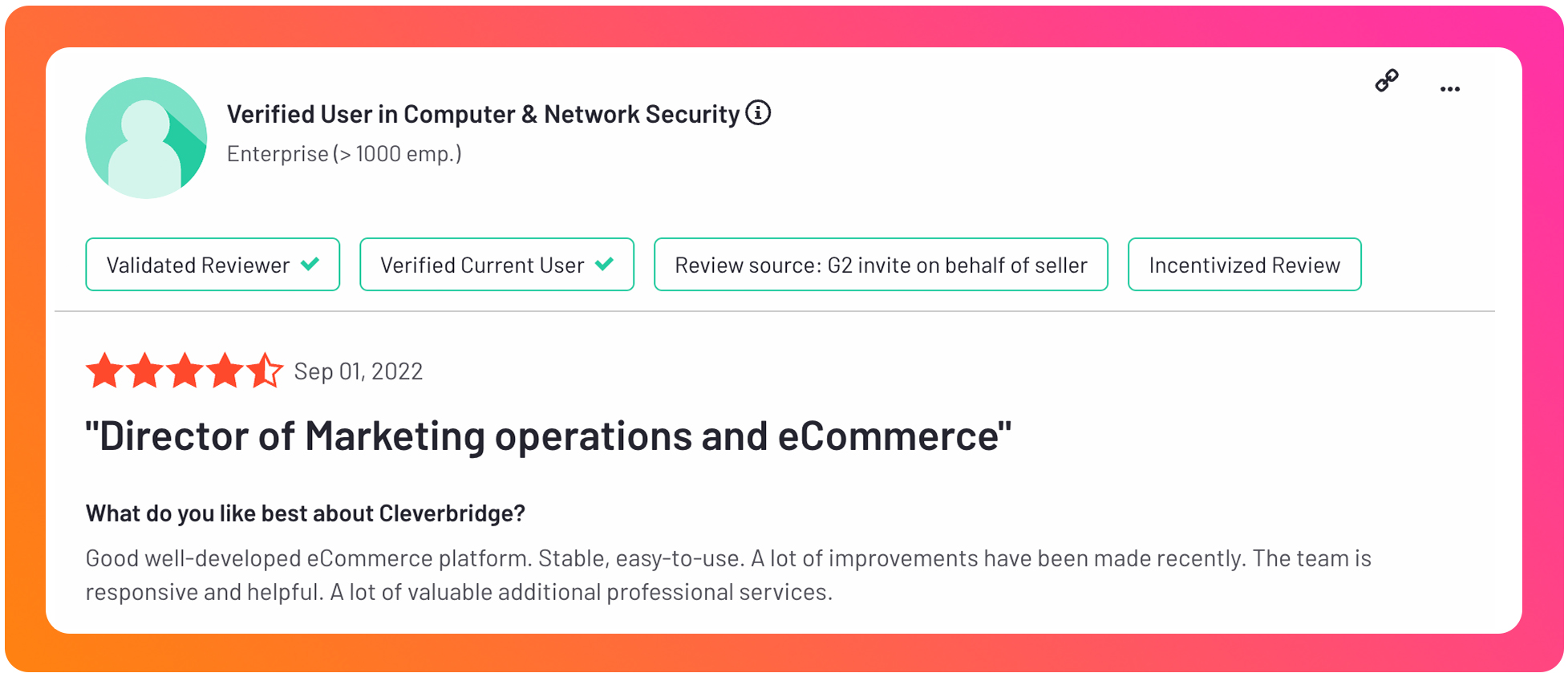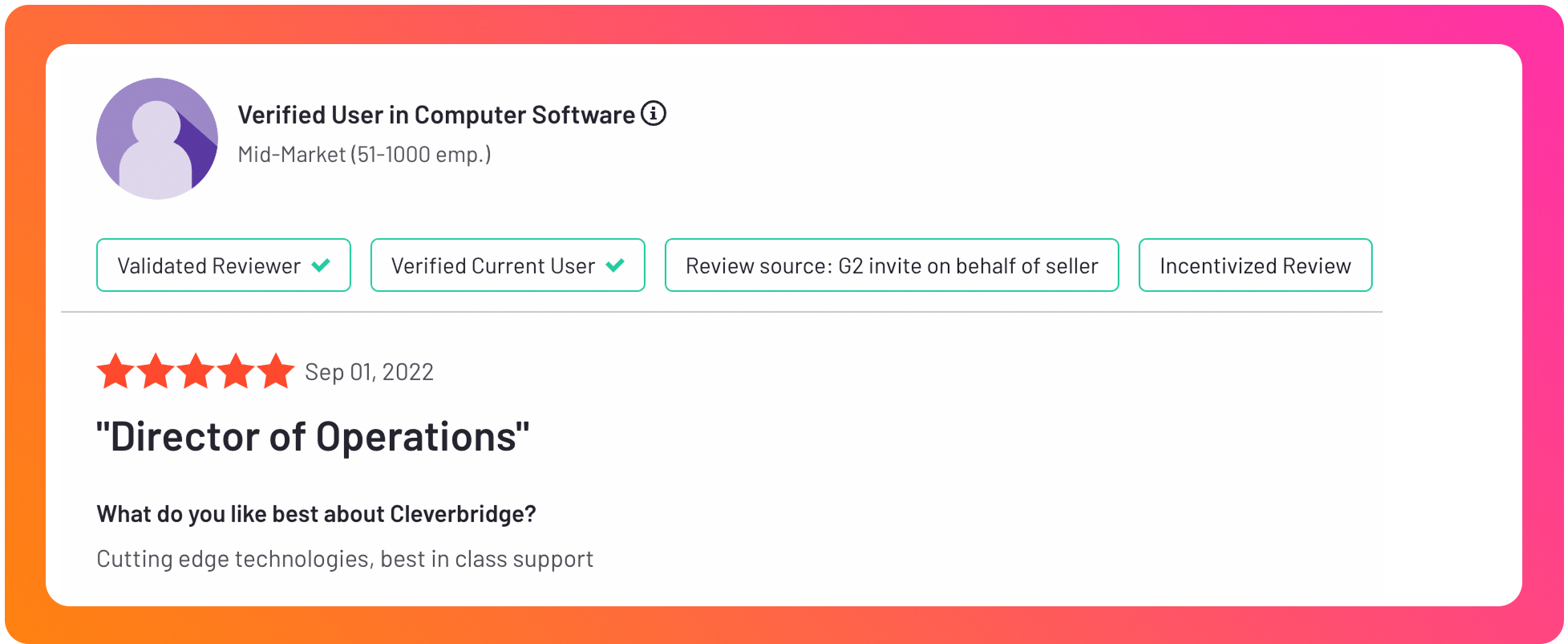 Our Technology. Your Success.
Our digital sales solutions cater to both B2B and B2C and offer a complete eCommerce solution that allows you to handle transactions and automate simple renewals without human intervention. Additionally, they facilitate the automation of repetitive administrative tasks, retention marketing, global compliance and taxation, and partner management.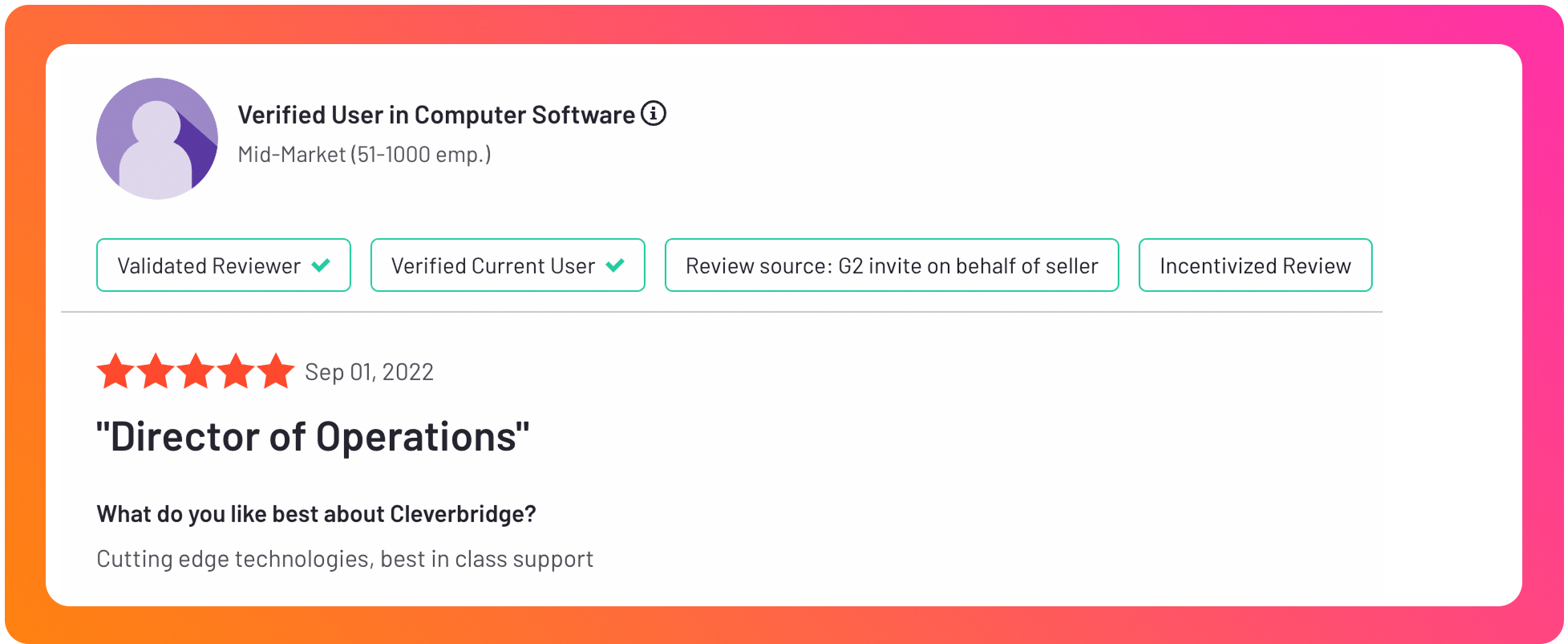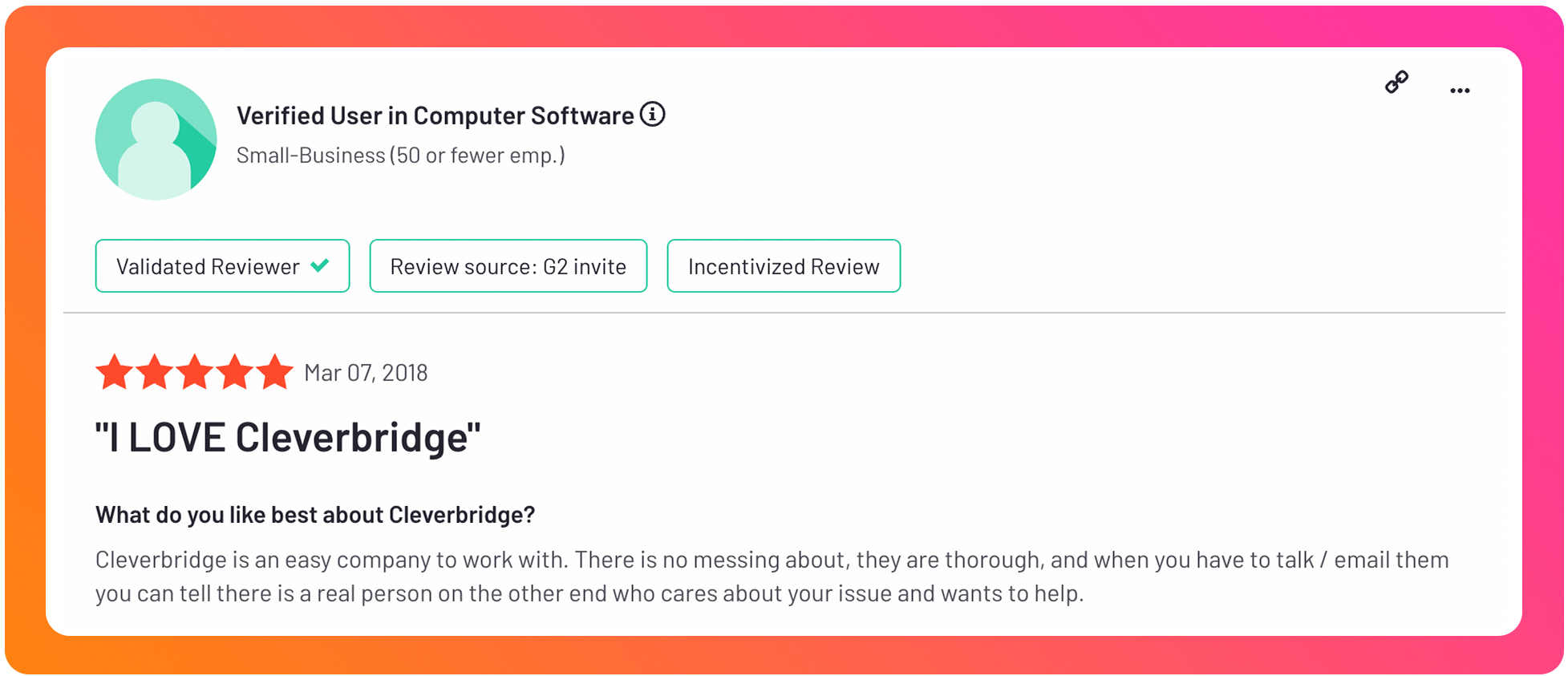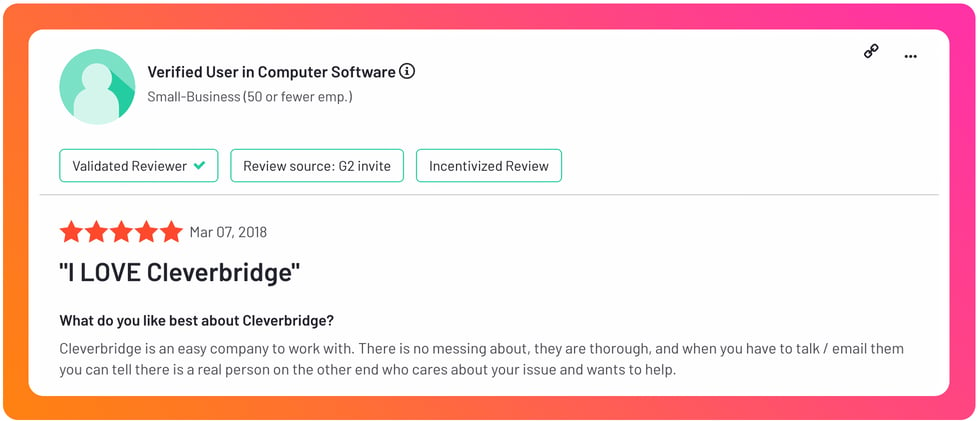 Best-in-Class Customer Support
Our team answers the phone faster than Usain Bolt's 200m world record time. And it's not event close. Usain Bolt's record is 19.19 seconds, while Cleverbridge consistently answers phones in under 14 seconds. We operate as a genuine extension of your organization, offering 24/7 worldwide phone and email support in seven languages.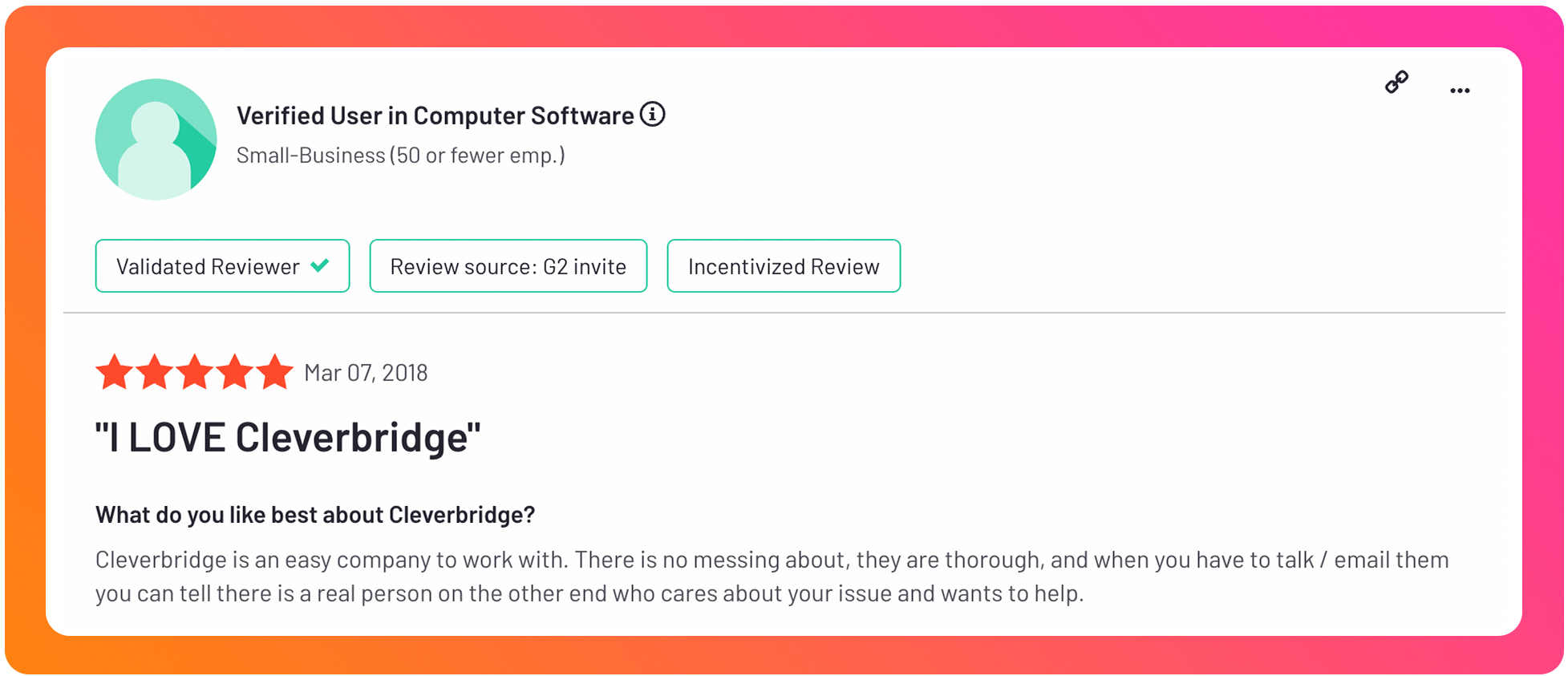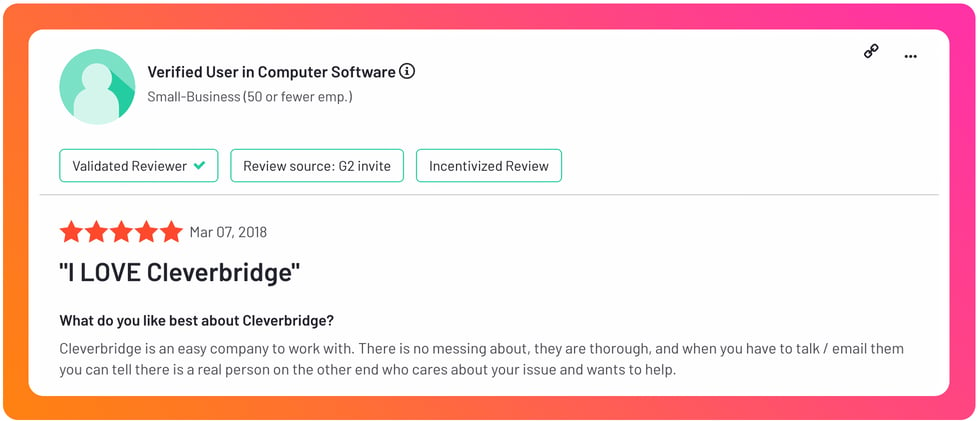 Benefits enabling customer success.